This post describes the materials and methods that were used in the construction of Jaune's shield.  As this was my first attempt at making armor, I'm going to detail some of my thought processes and issues that I ran into along the way and things that I would probably change for next time.
Materials
Craft Foam Sheets-I used the thin foam sheets sold at Jo-Anns or Michaels
Mod Podge-Used to coat the foam and protect it from the coating layer
SmoothCast Resin-Used to harden the foam and provide a base for painting
Paint-Due to airbrush issues, I used a combination of  white spray paint and gold brush-on paint
Making the Basic Form
To make the shield, I first drew a life sized shield onto thin manilla cardboard.  This was used to plan out the width of the strips and used as a guide to cut and align the layers.  I then traced this pattern onto a layer of thicker foam to serve as the base for the shield. 
The front layers of the shield are made of thin craft foam sheets.  I chose to use the thin sheets in order to simplify the process of building the stair-step pattern on the front of the shield. 
In addition to the foam, thin sheets of cardboard were used to add stiffness in the center part of the shield to create the hollow space for storage of the sword. 
Here you can see the foam cut into strips that will be glued together to create the shield as well as the thicker base layer that is marked with allignment lines for each of the strips.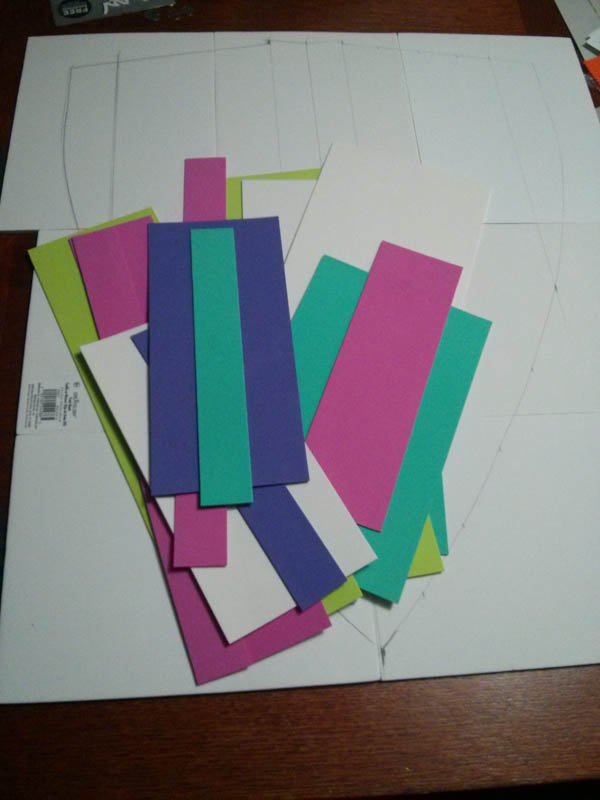 These strips were then glued onto the shield from base to front to build up the stair step pattern for the front of the shield.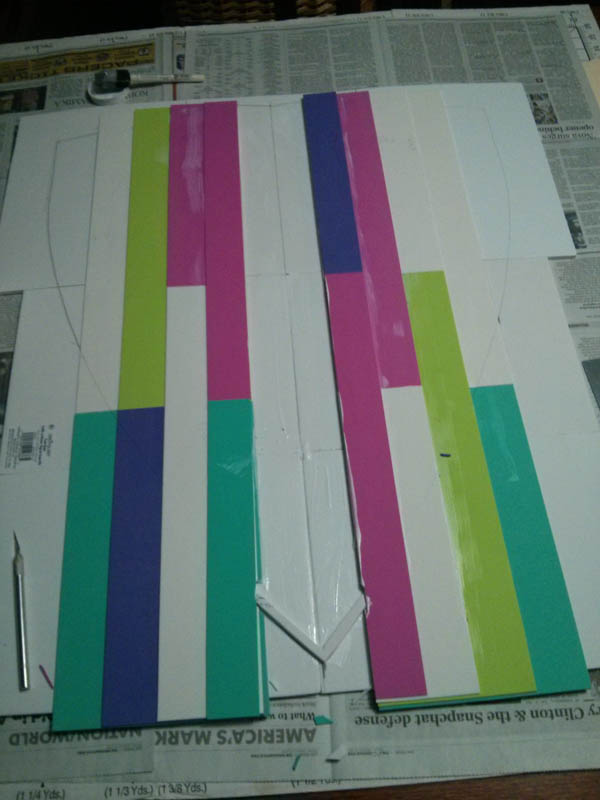 Once the layers were build up and created, I then coated the whole shield with three layers of mod-podge to protect it from the resin layer.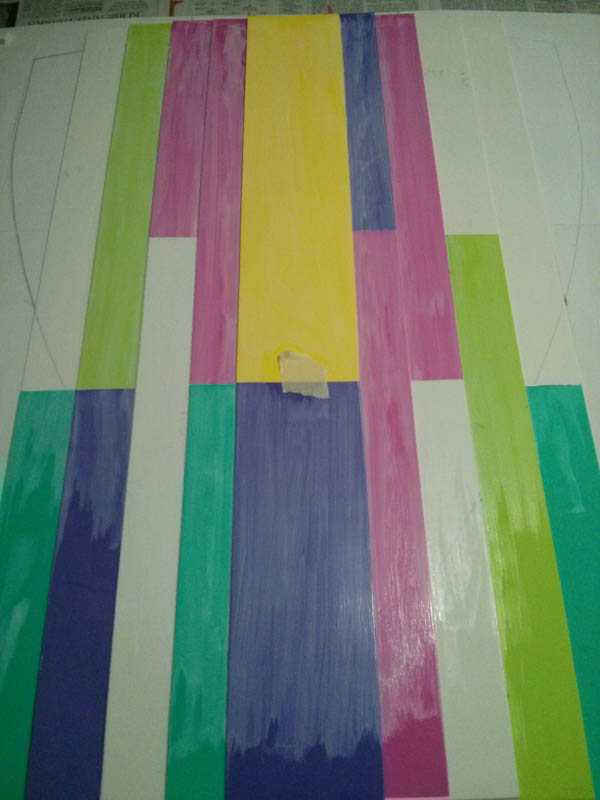 Once it was coated, I cut the shield shape out and coated the edges.  The shield is now ready for the resin coat.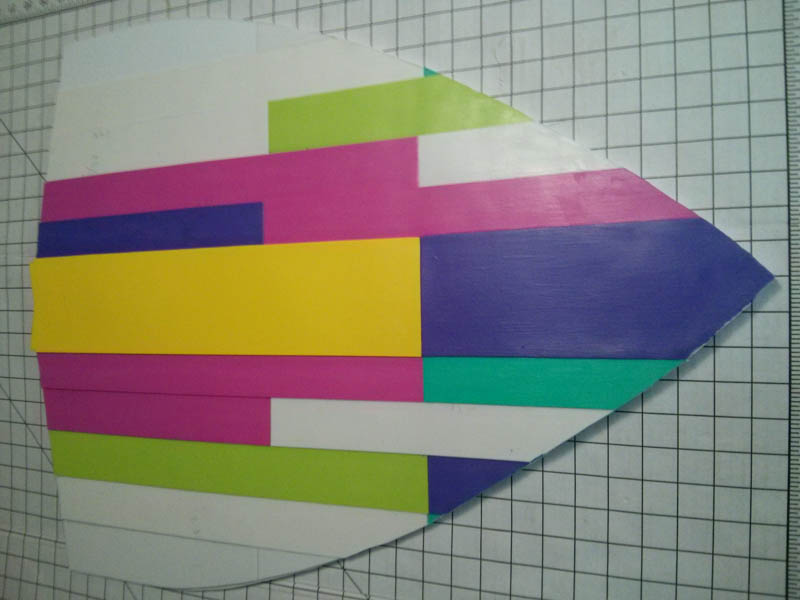 Now that the basic shield is done I can coat it with resin!